Man with rice wine
Part of a group of people that invited me in off the road for New Year (Tet) festivities in Ha Giang.
DC-3 wreck
No one was killed during the crash in the 1970s. Credit to the Icelandic authorities for leaving the site as is.
Girl with lantern
Lanterns are released on beaches around Thailand to help celebrate New Year.
Girl on a bike
Children we encountered in Cat Tien, Vietnam. Curiosity and confidence.
Sunnies
Women of Hoi An 1/2
This woman sold me trinkets on the beach. She was real kind and had a very high-level of self-taught English.
Together
I watched this family for a while, walking along the meandering road, carrying their crops. They were united by their labours.
Temple
Equalised
Giant screens showing the game cut out: news filters through via mobile phones that the national team have scored.
Watch and wait
A man looks on with hope.
Girl during Tet
Return to the sea
Part of the post-breakfast morning routine for the crew we sailed with in the Philippines. Pack up and go.
Yellowfin Tuna
During our excursion with the 'Tao' in the Philippines, they often buy or catch fresh fish for us to eat for lunch. Contrasting colours.
Street vendor clears plates
Duck
A woman dodges a face-full of coloured powder.
Woman and her hat
Cradle
Boy with chair
Statue on walking street
Woman from Quan Ba
Girl in Cat Tien
Girl looks back
This child was walking from the fields back to her home carrying a small, tailor-made basket and scythe.
Men with rice wine
Part of a group of people that invited me in off the road for New Year (Tet) festivities in Ha Giang.
Smile
Really friendly girl. She sold me a bottle of fuel she had stored for my bike. Her self-taught English was impeccable.
Silhouettes playing sport 1/2
Woman from Dong Van
Man in a field
Girl with crops
She was having a short break waiting for her group to catchup, after walking up quite a long and narrow incline.
DJs of Anan 1/2
DJs of Anan 2/2
Stare
A couple of boys sussing me out in Cat Tien.
Silhouettes playing sport 2/2
Lanterns along the river
A woman places lanterns on the bank of the river running through Hoi An.
The smallest farmer
Mother and son
A lady poses with her son in the fields around Hoang Su Phi.
Geishas at the gates
Two kimono wearing ladies (probably not Geishas) rest at the Fushimi Inari shrine, Kyoto: the temple of 10,000 torii gates.
The Scream
A street performer in Tokyo entertains the crowd.
Siblings
These two lived in a hut with their family at the side of a road which had a stunning mountainous backdrop. They asked for sweets.
Bamboo flute
The 'Sao Truc' (bamboo flute) being played by a member of the Ma tribe in Cat Tien.
Women of Hoi An 2/2
Basket of lanterns
Ritual dance
Planting
A woman hard at work in Ba Ve National Park, North Vietnam.
TukTuk driver
Girl in Hoang Su Phi
Waitress
A friend of a friend outside the coffee shop she works in.
A woman collects bottles
Woman prepares bamboo
A mother carefully cuts bamboo to be cooked and eaten.
Farmer on the phone
Hmong embroidery
Hmong rice farmers 1
Hmong rice farmers 2
Hmong rice farmers 3
Man at the mechanics
An old man greeted me in Yen Bai
Women of Mu Cang Chai 2
Women of Mu Cang Chai 1
Man in his hut
A man in Du Xe Phinh village invited me in for corn-wine.
Girl in her hut
She stood; silent, curious and unafraid.
Man in his hut 2
Stop and look
I like the synchronised poses in this image
Close
Lot's of children in this part of Vietnam walk like this. Hand-in-hand, arms locked, hugging or holding. Tactile closeness that reflects the wider community.
A woman, a man and the mountains
Somewhere, amongst the clouds in the Yen Bai region.
Man in market
Kid on shoulders
Startled in the crowd of a parade
Take your positions
Woman doing T'ai Chi
A lady does the 'form' in Victoria Park, Hong Kong
Girl with the Vs
She was the friendliest and the cutest. Pulled me around the room by my fingers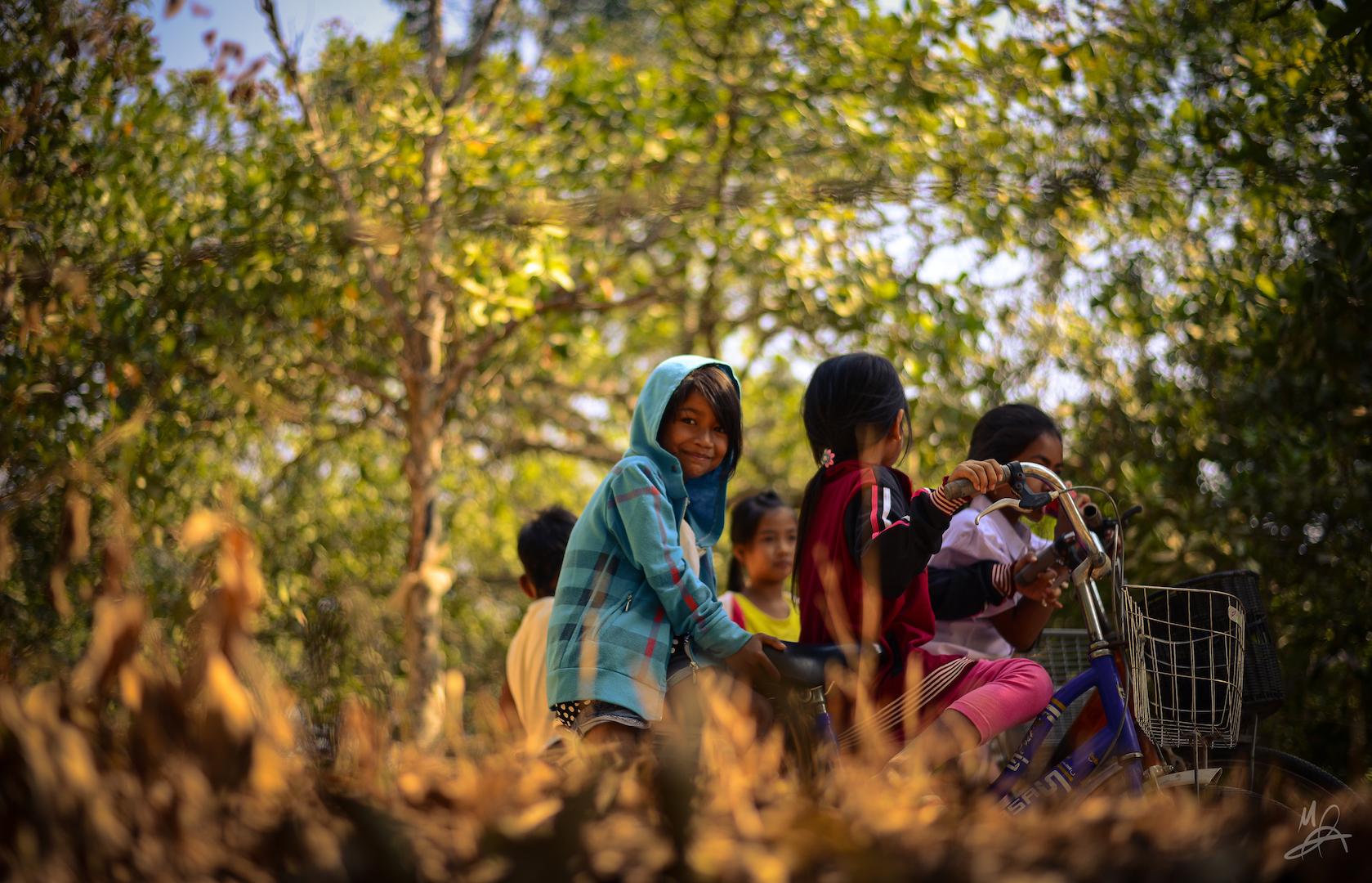 Cat Tien bikes 1/4
Cat Tien bikes 2/4
Waiting for the Frisbee
Cat Tien bikes 3/4
Sugarcane Kids of Cat Tien
Cat Tien bikes 4/4
Tug of War